Looking for quality duct cleaning in Langley, BC? Give the duct Pros at Lewis MacLean a call.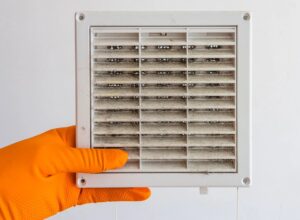 The ductwork in your home is kind of like the circulatory system in your body. These "veins" carry the heated or cooled air from your HVAC system to the point in your house where they will keep your family comfortable all year long. The unfortunate thing that many people fail to realize is that when these systems aren't maintained properly, mold, dust, and airborne pathogens may also be circulated into your living quarters. Proper duct cleaning helps prevent your family from suffering the allergy problems and sickness these particulates can cause.
Duct Cleaning in Langley, BC
Lewis MacLean is your friendly, local HVAC contractor servicing most brands of equipment and proudly installing industry leading HVAC systems.
How Do Technicians Clean Air Ducts?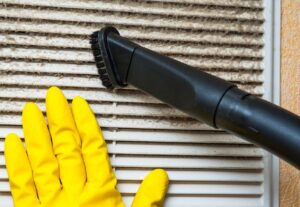 In most cases, a trained HVAC professional has specialized equipment to loosen various types of dust and debris within the ductwork. They then use a high-powered vacuum to clean the ducts of these irritants. There are further steps that service providers can take to kill microorganisms and prevent mold growth depending on the home and its duct system. There are products that can be used to kill viruses and bacteria in the ducts, and treatments to seal the surfaces within the ductwork to prevent the growth of mold.
When Should I Have My Air Ducts Cleaned?
Many homeowners choose to have their ductwork cleaned as part of their yearly HVAC maintenance, but there are other factors to consider. If you experience any of these conditions, you should schedule a cleaning as soon as possible.
Dust. When there are large amounts of dust buildup in your ductwork, the particles become circulated into the air you breathe in your home. This can irritate allergies, cause respiratory problems, and make your home excessively dusty.
Vermin. Ductwork should be cleaned after any type of insect or rodent infestation in your home.
Mold Growth. If you find mold growing inside your ducts or on any part of your HVAC system, you should contact a professional immediately.
As industry leaders in all areas of home heating, cooling, and plumbing needs, the experts at Lewis Maclean are fully trained in ductwork maintenance and cleaning. We are the team to hire when you experience any of the conditions discussed above.
To find out more about how a thorough cleaning of your ducts can improve your family's health, increase energy efficiency, and lighten the load of your chores, call Lewis Maclean today at (604) 310-9625. With a history in the business that extends back 60 years, we are the trusted team in Langley, BC for all home heating and cooling needs. We look forward to hearing from you and serving you in the future.