AC break down in the middle of the night? Clogged sink or burst pipe? We have experts on call, and standing by. We know that plumbing and HVAC issues don't maintain a regular work schedule, and that's why we offer 24/7 Emergency Service. Call us evenings, weekends, holidays…whenever an AC or Plumbing emergency arises.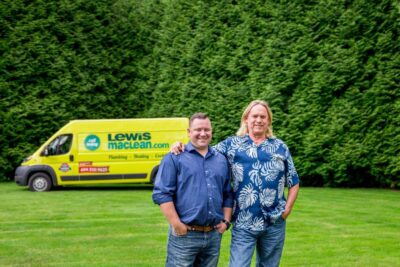 The HVAC and Plumbing Pros at Lewis Maclean Plumbing, Heating & Air Conditioning are ready to help 24 hours per day, 7 days a week. We know how important it is to keep your family comfortable, year-round. So we provide emergency air conditioning and plumbing repair service to Langley, BC and the surrounding communities. Plumbing & Air Conditioning problems don't follow a regular schedule, and neither do we. When your AC quits working during the hottest night of the summer, or your furnace starts blowing cold air in the middle of January, we're ready to help.
When you need emergency AC or burst pipe repair, you want an HVAC contractor or plumber you can trust. The professionals at Lewis Maclean will arrive promptly, diagnose the problem quickly and begin fixing your system right away. With over 60 years experience, you can rest assured that the job will be done right.
24/7 Emergency AC Service & Plumbing Repair
Need Emergency AC or Plumbing Repair? We're on-call and standing, nights, weekends and holidays.