Commercial HVAC and Plumbing Services in Langley, BC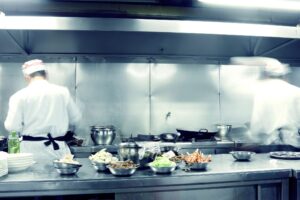 Lewis Plumbing and Heating offers a range of services to commercial clients – all with the same goal to save clients money in repair and operating costs, and get them back in business as quickly as possible.
Commercial HVAC and Plumbing Service
Lewis MacLean is your friendly, local HVAC contractor servicing most brands of equipment and proudly installing industry leading Air Conditioning systems.
Lewis Services
We are experienced in assisting Building Owners, Strata Corporations and Property Managers with all their installation, repair and maintenance needs. This includes plumbing, heating, drains, cooling systems, building assessments and gas appliances. Our clients receive expert service and no worries as old equipment is taken away and your facility is cleaned spotless when the work is completed.
The Lewis Advantage
Commercial clients who choose Lewis not only get a company that has been in business for more than 50 years, they get Master Technicians with experience in all aspects of commercial heating,  plumbing and drainage services. These Masters have seen it all and have never been stumped by a problem yet. Check out our history for details.
The Best Training
A Lewis technician completes more than 150 hours of additional training annually to ensure he is up to date on all the latest plumbing and heating technology. Our Masters train each technician in the art of designing detailed maintenance programs that ensure every piece of equipment on a commercial property is operating at peak efficiency.
Affordable Service
At Lewis, we also provide individual and group discounts to all of our commercial clients, with financing support to fit any budget.
We Simplify Your Business
Lewis has trained support staff who track all of your equipment, servicing and warranties through our industry-specific database. When we finish a job, such as an inspection or service call, we notify your property manager with the results so they know the status of every call. We will also notify your property manager when your equipment is nearing the end of its life span so it can be budgeted for replacement.
We take the hassle out of maintaining your equipment.
Preventative Maintenance
Prevention is about two things: Reducing the cost of repairs and cutting your monthly expenses on energy-related costs.
Preventative maintenance achieves both these goals. Your Lewis technician will sit down with you and set up a maintenance program to ensure all your equipment operates at peak efficiency 365 days a year.
BioSmart Saves You Money
Every commercial client can benefit from using Bio-Smart, a natural product that keeps your drains clean, reducing the need for repairs, while protecting the lifespan of your plumbing system. A Lewis technician can install a BioSmart commercial unit that dispenses this eco-friendly product into your property's plumbing system.
The People We Proudly Serve:
Commercial and Industrial Clients
Restaurants
Manufacturing plants
Greenhouses
Fitness centres
Professional offices
Light industrial plants
Dairies and farms
Equestrian facilities
Nursing homes
Hotels/motels
Doctor/dentist offices
Food production plants
How can we help you?
We never close! Contact us 24/7, at 604-532-9625 for all your commercial needs.