Plumbing, Heating, Cooling & Indoor Air Quality
You've Trusted Us for 60 Years with 100% Guaranteed Service!
Say goodbye to stress! We'll fix it now and fix it to last. We Guarantee it!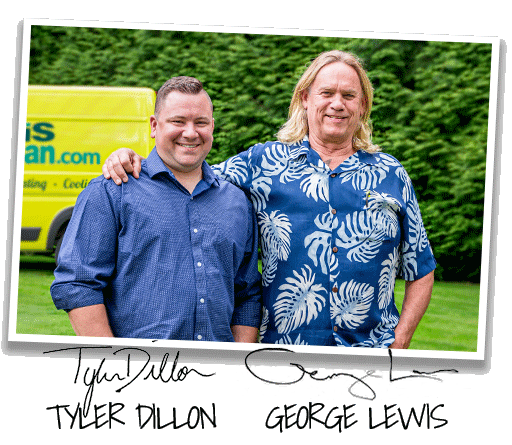 Lewis MacLean Plumbing, Heating & Air Conditioning
Served over 200,000 homes and still counting!
Call 604-532-9625 to schedule an appointment today and learn for yourself why Lewis Maclean is Langley's go-to plumbing & HVAC company.  The Plumbing & HVAC Pros at Lewis Maclean Plumbing, Heating & Air Conditioning are ready to help 24 hours per day, 7 days a week. We know how important it is to keep your family comfortable, year-round. So we provide emergency air conditioning and plumbing repair service to Langley, BC and the surrounding communities. Plumbing & Air Conditioning problems don't follow a regular schedule, and neither do we. When your AC quits working during the hottest night of the summer, or your furnace starts blowing cold air in the middle of January, we're ready to help.
When you need emergency AC or burst pipe repair, you want an HVAC contractor or plumber you can trust. The professionals at Lewis Maclean will arrive promptly, diagnose the problem quickly and begin fixing your system right away. With over 60 years experience, you can rest assured that the job will be done right.
When you choose Lewis Maclean for plumbing, heating or AC service and repair, you get over 60 years of experience, and a 100% satisfaction guarantee. Call today.
What Sets Us Apart
We take pride in what we do and always have. Since opening our doors 60 years ago, our business has been about people and doing what's right for our clients.
Served over 
200,000 homes
 and still counting!