You've Trusted Us for 60 Years …
Because we stand behind everything we do 100%
Say goodbye to stress!
We'll fix it now and fix it to last.
We Guarantee it!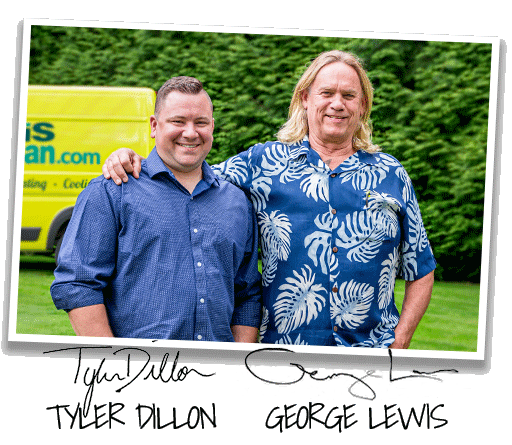 Lewis MacLean Plumbing, Heating, And Air Conditioning
Experts in Plumbing and all things HVAC
Served over 200,000 homes and still counting!
What Sets Us Apart
We take pride in what we do and always have. Since opening our doors 60 years ago, our business has been about people and doing what's right for our clients.
Served over 
200,000 homes
 and still counting!
Our Customers Say
The Plumber was pleasant, and professional in appearance and demeanor. Price and any extra work required explained.
Tyler was great! Helped us out (even waiting for my landlord to get back to me) and made sure everything was done to code this time. Definitely would recommend. Very professional and got back to me as soon as they could – fit us in same day to replace the hot water tank.
Lewis MacLean Blog
Read the latest from the Lewis MacLean blog.
  Your home is your castle. It's your safety net to the world around you. Every day, as you drive to work, run errands, go shopping, or walk the dog, you are surrounded by unpredictability.
  Protecting your family means taking care of appliances that have the potential to release harmful levels of carbon monoxide — commonly known as CO. That means regular maintenance of gas appliances to ensure all
  Canadians across the country will pause for two minutes at 11 a.m. on November 11 as part of this year's Remembrance Day observance. This is a simple annual tradition that millions across the country