Langley, BC Drainage Service Done Right
Your home is a complex system of pipes that unfortunately can be shut down by a simple clog. Lewis MacLean drain services in Langley include repairs and installations, plus maintenance programs that will prevent any nasty clogs in the future.
Langley, BC Drainage Repair and Service from Lewis MacLean
Our Professional Plumbers in Langley, BC offer a range of drain services, including emergency drain repairs and replacements for broken sewer & water lines, clogged drains, septic systems, wells, pumps of all kinds, flooding and water main breaks. Our experts can diagnose the problem, clean your drains and show you how to maintain them, so the number of clogs you have to battle in your lifetime can be dramatically reduced.
What We Do For Drains
Our Lewis MacLean Professional Plumbers offer a wide range of drainage services, from clogged sinks to emergency repairs and replacements for broken sewer & water lines, wells, pumps of all kinds, flooding, and water main breaks. We'll get your water flowing again.
Lewis MacLean has your drainage needs covered

Lewis MacLean is your friendly, local plumbing contractor servicing most brands of equipment and proudly installing industry leading brands.
What drainage services can Lewis MacLean help with?
Drain Cleaning
Pipe & Drain Video Inspections
Sewer Inspection, Cleaning & Repair
Water Jetting
Water Line & Pipe Replacement
Water Pumps
Well Maintenance & Testing
Maintenance that can save you money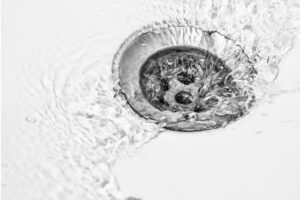 Our plumbing inspection and maintenance programs can save you money in annual repairs and utility costs by discovering tiny issues before they become GIANT problems.