Looking for quality UV Air Purification repair or service in Langley, BC? Want to replace your existing unit with a modern, energy-efficient model? Give the Pros at Lewis MacLean a call.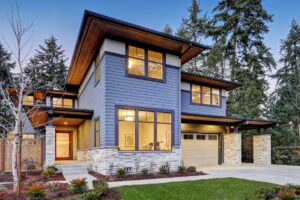 If you want the ultimate protection against irritants like viruses, bacteria, and mold, it is time to invest in a UV air purifier. These systems use short-wave ultraviolet light to combat these pollutants and make the air in your home safer to breathe. Health experts recommend these systems to ensure pure air and better health.
UV Air Purification Service & Installation
Lewis MacLean is your friendly, local HVAC contractor servicing most brands of equipment and proudly installing industry leading Air Conditioning systems.
How Does UV Air Purification Work?
The easiest analogy to illustrate how UV air purification works is to compare it to getting a sunburn. When you spend a day in the sun and the ultraviolet rays cause your skin to burn, it is the skin's response to DNA damage caused by ultraviolet radiation. In severe cases, this may actually lead to skin cancer. One-celled bacteria and microorganisms are dependent upon DNA to live, so the type of UV light used in air purification systems effectively damages their DNA, causing them to die, protecting your family.
How Can Lewis Maclean Help?
When you are searching for UV air purification installation experts, look no further than Lewis Maclean. Implementing these systems in your home is a process best handled by trained professionals. As the top HVAC experts in the business, our team is here for all your needs – from installation to UV air purification service. Our family-centered business has built a strong reputation in the Langley, BC community for premier customer service in all areas of home heating, cooling, and plumbing.
We ensure our team has superior knowledge in all types of home climate control. UV air purification is a popular means of taking your family's health considerations a step above traditional methods, preventing dangerous pathogens from harming anyone in your home. When customers call on Lewis Maclean to assist with their home systems, they remain loyal customers for years, as they experience the finest installation and maintenance service in the area. When we perform an inspection and regular maintenance on your home's heating, cooling, or plumbing systems, we help improve your energy efficiency and prevent larger issues that may arise down the road.